For a few decades, you could fly in style across the Atlantic in a supersonic Concorde jet. Though those days are gone, at least there's this LEGO build to make you remember those days.
Built out of 65,000 individual bricks, the cross-sectioned Concorde is a little more than 13 feet long.
It was built by Ryan McNaught and a team of other builders over the course of a week's worth of work (once all the build time of 188 hours was added up, of course.)
The thing is impressive. Inside, all the seats are there, as well as the cargo storage area. I can think of worse ways to spend a week.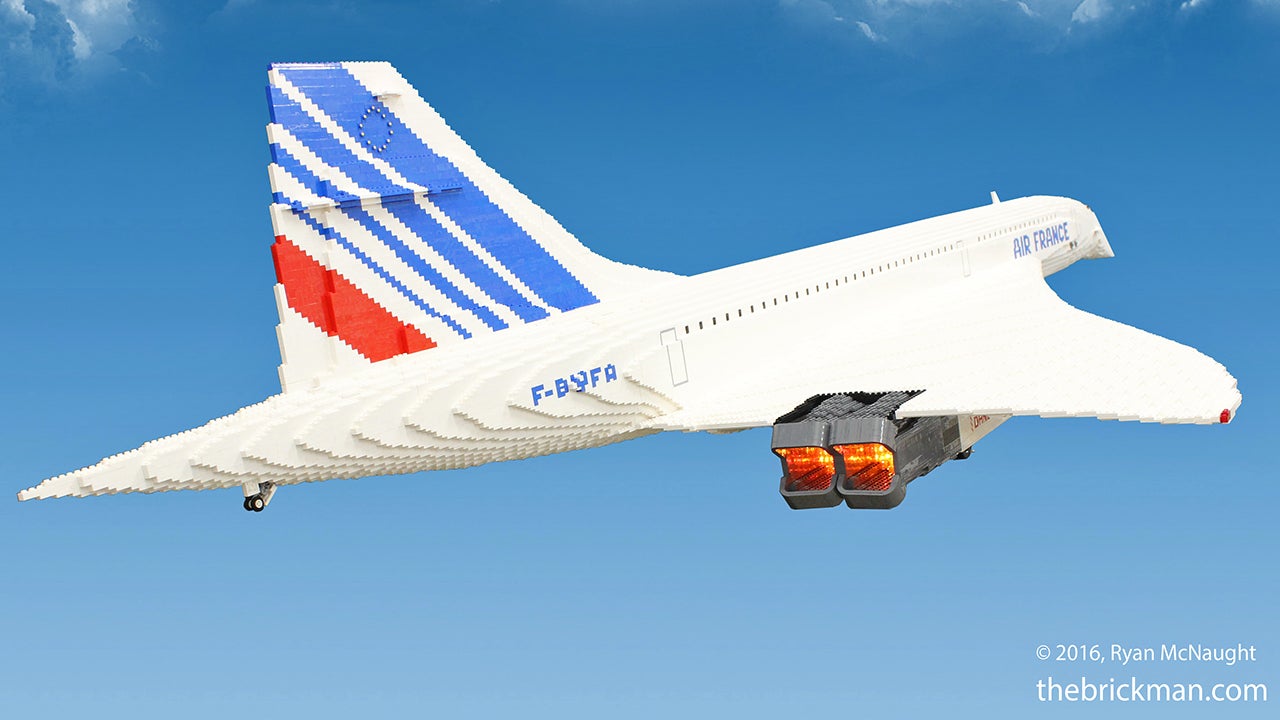 On the right side, McNaught's 13-foot long Concorde is a near flawless replica of what was once the flagship of Air France's fleet, perfectly capturing the jet's curves through some intricate Lego layering.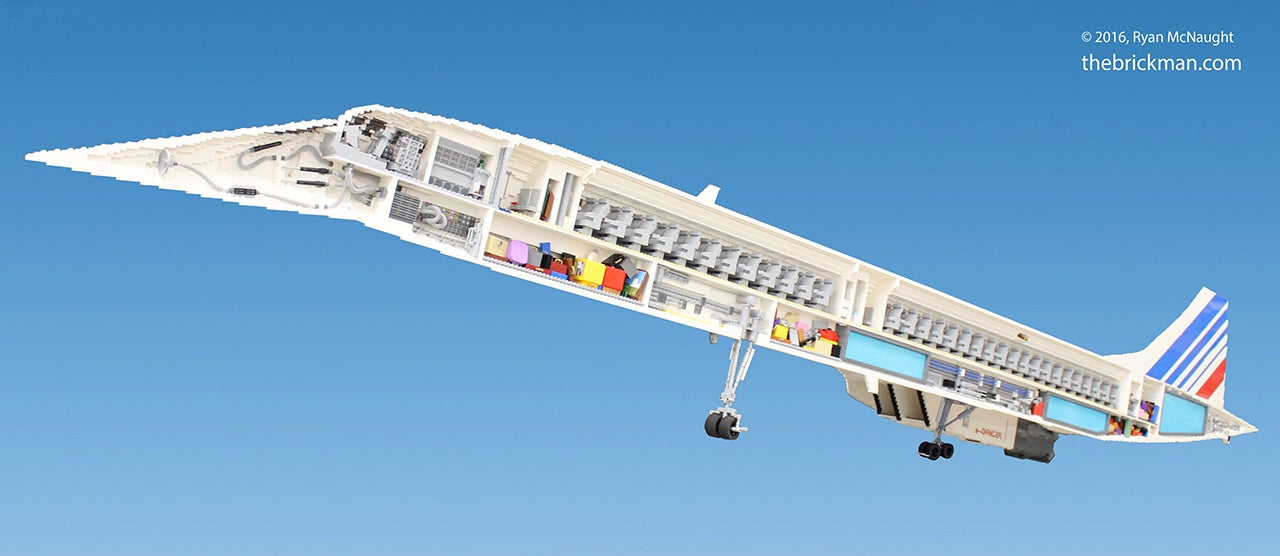 But move around to the left side and you'll discover that the model is also a cutaway, revealing where the Concorde stored fuel, cargo, and the passengers willing to pony up thousands for a supersonic trip across the Atlantic.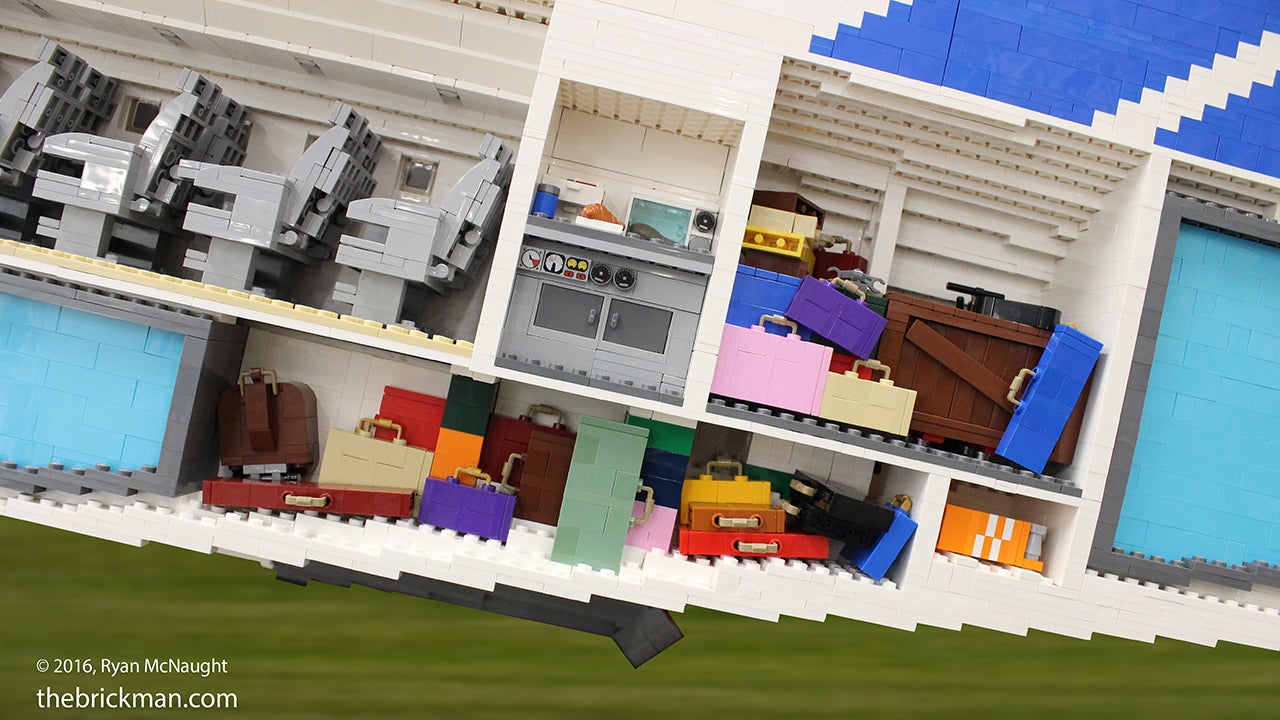 If you look closely, the inclusion of a croissant in the Concorde's rear galley is a nice touch given the half-French origins of the aircraft. But seeing how few seats they managed to cram inside the plane is a good indication of why the Boeing 747 was able to put an early end to the Concorde's career.
[
Flickr – Ryan McNaught
 via 
The Brothers Brick
]
Photos by Ryan McNaught