Odell Beckham Jr. emerged as an elite receiver right around the same time that Josh Norman emerged as the top cover corner in the league for the Carolina Panthers. The build-up to the game between the New York Giants and Carolina Panthers spoke to the level of the matchup. It was to rival previous matchups like Sanders vs Irvin/Rice.
Then that Sunday came. Fox panned in on Beckham making his routine one-handed catches, and Norman doing his pre-gram stretches. In retrospect, the tension was evident from the first play. Events headed south as Norman exceeded in getting inside the head of Beckham. The facade that Beckham Jr was all smiles and flash were gone as he lost his cool for several boneheaded personal foul plays. One of which could of ended the career of both due to its vicious intent.
Despite Beckham loosing his cool on the field, depending on who you ask he outperformed Norman. During the beginning of the game, Beckham ran past Norman and dropped a sure touchdown. Beckham's antics lowered his quality of play for some of the game. But as the Giants made their comeback, Beckham had a few catches that included an exciting touchdown catch over Norman. Just like Allen Iverson, Beckham stepped over Norman in the endzone to complete the comeback. The camerawork in the moments after the touchdown were perfect in retrospect.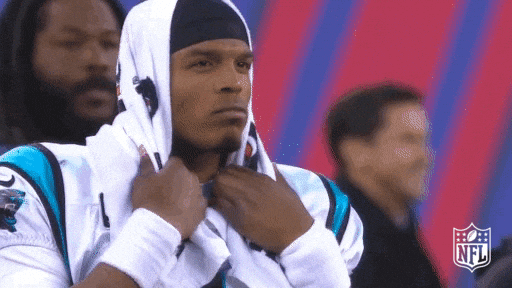 The Panthers won the game on a last second Graham Geno field goal to win 38-35.
The banter between the two would only increase the months following. Beckham would subtweet Norman following him giving up a touchdown against the Seahawks. Norman shaded Beckham back on a guest appearance on SportsNation, and they would continue to go back and forth. Norman's hate for Beckham was solidified in an interview earlier this month:
"I'll be honest … I don't care for [Beckham] at all. … Now don't get me wrong, he's a good player or whatever, but he's not what he thinks he is. If you hit guys like that, if you completely jam them and shake them up, they can't relate to that. So they start making excuses like, 'Oh, he touched me.' They don't know how to respond because they never got hit like that. So me, every time I see him, I'm going to hit him in the mouth. I don't care. Until he stops crying and bitching."
Norman signed with Washington in the offseason which equals two Norman-Beckham matchups a year now. Viewers will tune in to watch Norman shadow Beckham unless he is in the slot. This news comes after the previous two weeks where Norman was not the primary coverman for Antonio Brown and Dez Bryant. The problem that lies ahead for Washington is the fact that there are two other capable receivers playing for the Giants. Sterling Sheppard and Victor Cruz can both hold their own and will go uncovered by Norman for most of the game. So despite the hyped matchup we will see, New York has other weapons. Regardless of what happens, viewers are in for battle (and not an actual fight).