7-Year-Old Girl on Life Support After Choking on Food At School In Brooklyn, New York
---
WILLIAMSBURG, N.Y. —  A 7-year-old girl is on life support inside NYU Langone Medical Center after choking on her lunch at school in Brooklyn. Now, the EMT who tried to save her is suspended from his job.
Never did Ana Santiago expect to find her daughter, Noelia-Lisa, on life support after a day at school.
"I wish they would tell me the answer to what happened to my baby," said Santiago.
Last Wednesday, Noelia-Lisa Echavarria went skipping off to first grade at PS 250 in Williamsburg. Her family said she was a slow eater and was always being rushed to finish at lunchtime.
"My niece came out or lunchroom eating a sandwich. They say she was choking. She was holding her throat," said Carlos Santiago, Noelia-Lisa's uncle.
EMT Qwasie Reid just happened to be driving by in a private ambulance when someone ran out of the school crying for help. At the time, Reid was transporting a patient from the hospital to an assisted living facility, and had another EMT and an aide inside the ambulance at the time.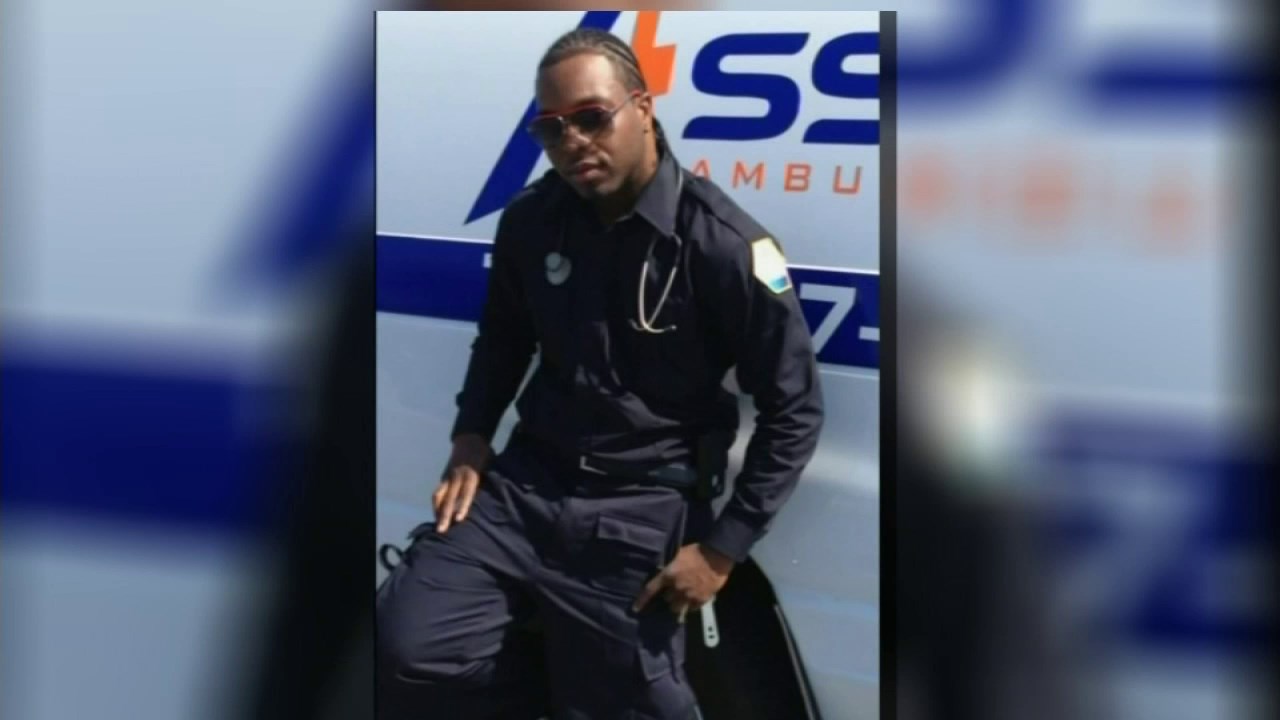 Reid said he immediately cleared out the little girl's mouth, put an oxygen mask on her, used a defibrillator and started CPR.
"She was blue in the face and lips. No response. Unconscious unresponsive," Reid said.
Compounding the family's nightmare, they said the principal has never called them. They actually have no idea what happened last Wednesday.
When the mother saw her daughter so lifeless, she collapsed, suffered 15 seizures and had to be admitted herself. She was discharged just Sunday.
"I'm trying to find answers, but nobody is giving me one," said Noel Santiago, Noelia-Lisa's grandfather.
"She's a sweet girl," Ana Santiago said. "Hard to see her like that."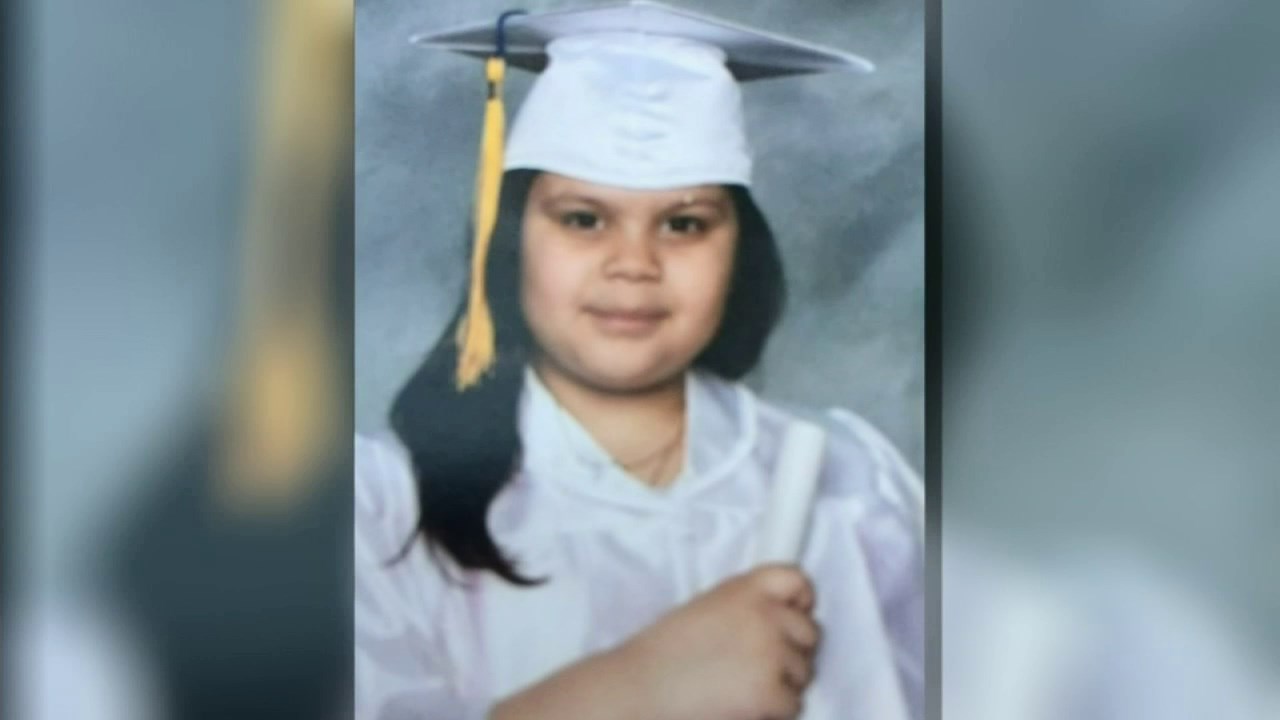 As for the EMT who tried valiantly to give Noelia-Lisa a second chance, he says no one was helping the child when he first raced into the school. And for all his heroic efforts, he has now been suspended from his ambulance company.
"I made a vow to save a life. If I had to do jump out of the ambulance again, I'd do anything. I pray to God she feels better," Reid said.
The family said Noelia-Lisa is basically brain dead at this point, but they don't have the heart to pull the plug. Her mother is "praying for a miracle."
The Department of Education issued this statement Tuesday afternoon:
"Our thoughts and prayers are with Noelia and her family and school community. Based on the information, we believe the principal and faculty responded swiftly to the emergency, notifying 911 and the student's family immediately. We continue to monitor this situation."
80 Million Stimulus Check Direct Deposits Have Been Processed. When Will They Arrive?
Americans will start to see their stimulus payments this week, a centerpiece of the $2.2 trillion rescue package meant to provide a buffer against the coronavirus pandemic that's shuttered much of the U.S. economy.
The Internal Revenue Service has begun sending $1,200 payments to middle and lower income adults, plus $500 for their minor children, though it could take until September for every eligible person to get the money.
The first payments "should be deposited directly into individuals' bank accounts; the precise date you will see payments in your account depends on how long individual banks typically take to process direct deposits," according to a press release from House Ways and Means Committee Republicans.
The IRS will first send the money to individuals for whom the agency has direct deposit information. The remainder will be mailed as checks. That process is expected to begin April 20 but could take until the fall to complete.
The IRS processed more than 80 million payments on Friday that should be available in bank accounts early this week, Sunita Lough, the IRS deputy commissioner for services and enforcement, said in a video conference Monday.
Payments will be made first to those earning the least.
The IRS has launched a tool for non-tax filers, such as those who had income under $12,200 last year and weren't required to file a federal return, to enter direct deposit information to get their payments.
The agency plans to have a second website up by April 17 that will show people the status of their payments, including the date the money is scheduled to be deposited or mailed. That tool will also let people who've typically gotten their tax refund in the mail to provide their bank account details to get their stimulus payment more quickly.
The IRS is using information from 2018 and 2019 tax returns to process the payments. It says taxpayers who've yet to file a return this year should do so as soon as possible, and elect to receive the refund via a direct deposit. The information can then be used to distribute the stimulus payments. Social Security and disability recipients will receive their payments automatically.
The tax deadline was extended to July 15 from April 15 to give people more time to file and pay during the pandemic.
Taxpayers who don't need extra time and who expect to get a stimulus payment should file as soon as possible so the agency has their most up-to-date details on file, said Christina Taylor, head of operations for Credit Karma Tax.
"The quicker, the better," she said.
Americans earning $75,000 or less, or $150,000 and below as a couple, are eligible for the full $1,200 payout per adult, plus $500 for each child under 17. Those amounts are reduced for people with higher incomes, and people who make $99,000 or more in earnings (or $198,000 for a couple) get nothing, even if they have children. Individuals must have a Social Security number to receive a payment.
A Case of Hantavirus Has Been Reported in China. Here's Why You Shouldn't Worry.
A man who died in China Monday reportedly tested positive for a hantavirus, but that doesn't necessarily mean you should worry another pandemic is coming…
A man who died in China Monday reportedly tested positive for a hantavirus, but that doesn't necessarily mean you should worry another pandemic is coming.
Hantaviruses are a family of virus that spread through rodents, according to the U.S. Centers for Disease Control and Prevention.
In Yunnan Province, a man died on his way back to Shandong Province, according to Global Times, an English-language Chinese news outlet.
"He was tested positive for #hantavirus. Other 32 people on bus were tested," the news outlet tweeted.
The tweet, sent amid a pandemic caused by a new coronavirus, has been shared more than 15,000 times.
Though countries across the globe are on high alert due to uncertainty around the coronavirus, there is no indication that the hantavirus poses a global public health threat.
According to the CDC, hantavirus cases are rare, and they spread as a result of close contact with rodent urine, droppings or saliva.
Certain kinds of rats and mice in the United States can carry the virus, which is transmitted when someone breathes in contaminated air.
"The hantaviruses that cause human illness in the United States cannot be transmitted from one person to another," the CDC says on its website. Rare cases in Chile and Argentina have seen person-to-person transmission when a person is in close contact with someone sickened by a type of hantavirus called Andes virus, the CDC says.
In the U.S., the virus can cause hantavirus pulmonary syndrome, a severe respiratory disease that can be fatal. Symptoms include fatigue, fever, muscle aches, headaches, dizziness, chills, and abdominal problems. Coughing and shortness of breath can occur later in the disease as the lungs fill with liquid, the CDC says,
Hemorrhagic fever with renal syndrome, found mostly in Europe and Asia, can also occur, which causes pain, fever, chills, nausea, and blurred vision, the CDC says. More serious symptoms include acute kidney failure.
Cases in the United States have typically been concentrated in the western and southwestern states.
From 1993 to 2017, there were only 728 confirmed hantavirus cases in the United States, with most being non-fatal, according to CDC data. In comparison, since late January, when the first known coronavirus case was identified in the U.S., there have been 46,805 confirmed coronavirus cases nationwide, according to a Johns Hopkins University tracker.
In May 1993, a hantavirus outbreak occurred in an area between Arizona, New Mexico, Colorado and Utah. A 2012 outbreak in Yosemite sickened 10 people. In seven states, 17 people were infected in a 2017 outbreak.
Developments in Presidential Race, Trump does Terribly at Forum as Clinton shines
November is lurking around the corner and will be here before you know it, so my question to you is, have you decided who you will vote for? I have, and I proudly say my choice is Hillary Rodham Clinton. I am informing you all that there are ample development in the race for the presidency of the United States…
November is lurking around the corner and will be here before you know it, so my question to you is, have you decided who you will vote for? I have, and I proudly say my choice is Hillary Rodham Clinton. I am informing you all that there are ample development in the race for the presidency of the United States.
First of all, Donald Trump, according to Kristina Vong's article at Thehill.com, wrongly corrected a veteran Marine during a forum. The veteran, a woman named Rachel Fredericks, asked Mr. Trump how he plans to stop 20 veterans from committing suicide, daily. Trump tried to correct the woman, who needed no correction. He said it is actually 22, trying to emerge correct, when he was essentially incorrect.
Mr. Trump also does not have a real plan to defeat ISIS, as "his plan is to have a plan" according to Igor Bobic at the Huffington Post. He also insulted military leaders calling them embarrassments to the country when they were under President Obama. He wants to give the generals 30 days to come up with a plan to defeat ISIS.  Of course, this even makes it more obvious that Mr. Trump does not have a plan to defeat ISIS. Why, then did he call our current president the founder of ISIS? How can you give your vote to someone so unprepared and unfit for the presidency that constitutes a whole country? Sorry to say, but Donald Trump is not someone to vote for, at least not as US President!
According to Sean Colarossi at PoliticusUSA.com, a presidential forum highlighted how prepared Trump and Clinton are compared to each other, with Clinton appearing as the more prepared one, very easily. Clinton was engaged with questions, expressed gratitude, and was very prolific and intelligible in her responses. To reiterate, Trump has not a plan to defeat ISIS, where Hillary has a well thought-out plan. She outlined her plan, entailing it could take any form and she iterated and supports the idea that terror suspects should not be able to purchase firearms. Clinton also covered issues like mental health, illuminating the fact that it is overlooked, and mental health should no longer be stigmatized and victims of mental disorders should have access to resources. On the other hand, Trump gave generic answers like that he knows what is going on in the world. Also according to Colarossi's article, Trump showed as an "empty suit" and "showed he is not prepared to be commander-in-chief" and that the contrast between him and Clinton could not be clearer"; this essentially means Clinton showed to be immensely more prepared to lead and did not focus on attacking others, like Trump's approach does.
Lastly, Donald Trump has insulted women, children, ethnic groups, religious groups, his opponent, our current president, the military, and the list goes on. He is patronizing and unprepared to preside over our country as well. He constantly attacks others, with no action in mind. Consider if you want to have him as president, seriously!